Meet Our Team
Archworkx team has a background in strategy, operations and consulting. But the most important common denominator across the team is our passion for business. We enjoy an open dialogue with our managers and frequently interact with them as they seek our advice on issues facing their businesses. This allows them to move rapidly without red tape. On select strategic projects we can deploy one or more of our team members to be part of a project–specific task force to more deeply assist management with a new initiative or acquisition. As One don't get paid for the hour, one gets paid for the value that one bring to the hour.
Arjun Chawla
(Founder & CEO)
As Chief Executive Officer, Arjun leads all organizational growth initiatives, business operations both in Architecture & IT, also the financial control activities of the company. He is dedicated to create agile and innovative solutions for the clients.
He aims on moving the company in 3 diversified divisions: Architecture, IT & Software.
He holds an MBA degree in marketing & finance and prior to his role at Archworkx Prosys, he has worked as Director in CDSPL, Chd. for 7 years. He brings experience of 10 years in sales, process management, new initiatives and partnership.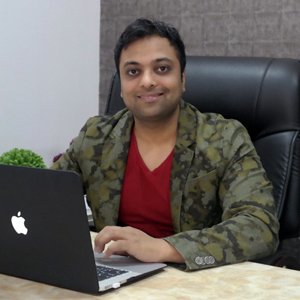 Pooja Chawla
(Director - Architecture & Design)
s Director to the architectural division of the company, Pooja thrives on bringing the clients vision to reality, best known for translating business ideas into jaw dropping spaces she manages the design processes, project management, and operations to ensure that timelines and budgets are on track while her design team works well to bring the inspiring results. She believes every design should be flawlessly integrated into a project as to inspire everyone who walks through an AWX design space.
She did her interiors from renowned college in Chandigarh, INIFD and was awarded the best student designer in 2009. She draws inspiration from her travels and interactions with cultures across the world.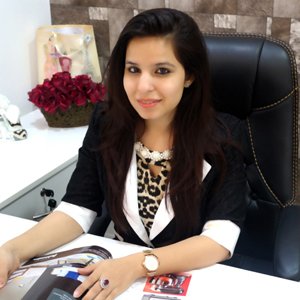 Vinay Verma
(Sales Head)
Sales driven culture can really differentiate you from the majority of competition – Vinay Verma.
He did his schooling from Military School Chail and having a military background he is very disciplined towards his work. After his graduation from Osmania University Hyderabad he did MBA from N.I.M Pune. His attitude towards work has made him achieve his and AWX' goals.
With an experience of 10+ years he has generally technology-driven ideas for his clients and for his team and hopes to take the company to the top as a well known system integrator.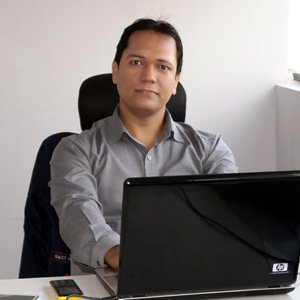 Sahil Oberoi
(BDE sales, MBA)
Amazing opportunity for anyone looking to have a very successful sales career. Archworkx Prosys Pvt. Ltd is clearly the best company to work. After working at Archworkx Prosys Pvt. Ltd, I can never work at a "normal" company again. The benefits are top notch, the coworkers are incredibly intelligent and motivated people, and it's just a fantastic place to work.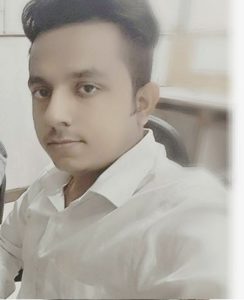 Baljit Singh
(Service Head)
Having experience of 9 years in IT Service, He is Currently Working as a Service Head in "Archworkx Prosys". He considers that to give a real service we must add something which cannot be bought or measured with money, and i.e. sincerity and integrity. He who gives great service gets great rewards. There are many who subscribe to the convention that service is a business cost, but our data demonstrates that superior service is an investment that can help drive business growth. We being in the IT Team of the company are the best known for providing quality services and that in precise time.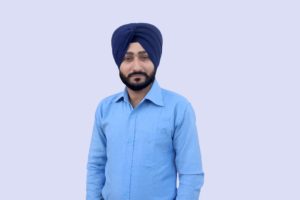 Chetan Dhiman
(Service Engineer)
Archworkx Prosys Pvt. Ltd is a fantastic organization to work for! Colleagues quickly become family and the culture makes you feel right at home! The work/life balance standard they have created.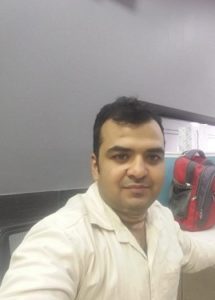 Naveen Gupta
( Jr. Service Engineer)
Archworkx Prosys Pvt. Ltd is an incredible company that really takes the growth and development of its employees to heart. I am so blessed and lucky to work for this fantastic company!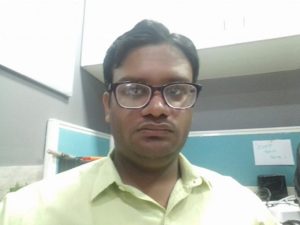 Gaurav Bhardwaj
(Project Manager)
If you work just for the money you'll never make it, but if you love what you are doing and you always put the customer first, success will be yours. He have 6 years of experience as a Project Manager and believe that a satisfied customer is the best business strategy of all.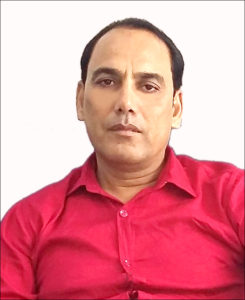 Valter Williams
( Accountant , M.com )
This office and company is great enough that I am, in all seriousness, almost superstitious about posting about how great it is. Things just seem to be done so *rationally* here, and *reasonably* too. Workplace politics that I have come to deal with at other places are relatively nonexistent. Even the IT is well-thought-out *and* executed. The management is doing a fine job of keeping a company both focused and flexible. The flexibility can also make work a bit difficult, in that other groups can change personnel and teams without that knowledge propagating easily. The most enjoyable part of the job is working with people who are universally interested in learning and applying knowledge to an overall task that's pretty hard to argue with – getting people good jobs.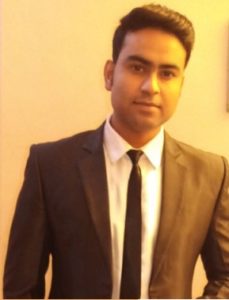 Anchal Batra
(Front Desk Officer , Graduate)
Archworkx Prosys Pvt. Ltd.  provides us a healthy working environment & it enhances growth potential creates flexible plans to meet changing opportunities. I am grateful to be a part of this company.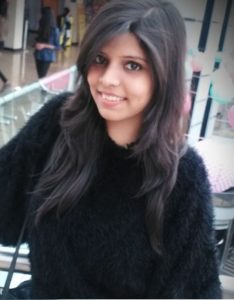 Rashmi Negi
( HR , MBA )
Absolutely amazing place to work! Learned a lot and gained great experience! Would recommend definitely for people who wants to be bright and visible at their positions.
As an HR Manger of Archworkx Team, we consider our employees as our competitive advantage. Because we believed the best way to meet and exceed the expectation of our customers is to hire and retain the best people vice versa we provide our employee with encouragement, stimulus & make them feel that they are integral part of the company mission. We foster a climate where the employee can deliver what the customer wants.